https://www.linkedin.com/feed/update/urn...1721650176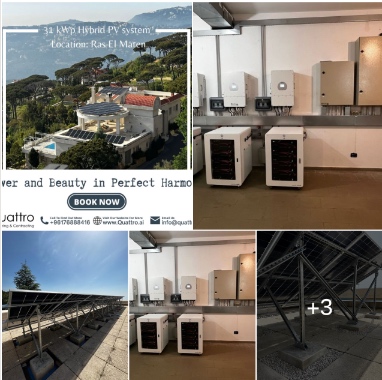 Unleashing Solar Brilliance! 
With meticulous craftsmanship, we've seamlessly integrated a stunning 31kWp PV system, 36 KVA AC output, and an impressive 76.8 kWh Lithium energy storage bank, tailored to harmonize with the client's villa aesthetics.
As a smart addition, this system features an intelligent EV charging solution that optimizes the excess PV energy generated, empowering the client to charge their electric vehicle effortlessly. 
Experience the pinnacle of our expertise where ingenuity meets sophistication and sustainability.
Limited Partner of 
UZ Energy
YouTube:
UZ Energy
YouTube:
AK's Tech Studio
Channel of fancy tech (content in Mandarin Chinese)
Twitter: @_turn55
------------------------------------------------------------------------------------------------------
Renewable Energy & Clean Tech
Next-Gen Battery Tech
Future Mobility
TESLA Fan Club_China Shenzhen
------------------------------------------------------------------------------------------------------
China丨Singapore丨Germany丨USA